Custom Sites & SEO
SOLUTIONS FOR YOUR ONLINE PRESENCE
Helping you meet your goals for website design, mobile development, and SEO.
Hawthorne Designs is here to offer custom websites and mobile sites with a creative approach that will function as a marketing tool for your business or organization. Sandy has the talent and experience in web development, search engine optimization, and the latest in technology approaches to work into each website strategy.
Approach in Creating a Website Mobile Development Search Engine Optimization
---
Approach in Creating a Website
Design a Site that Promotes Your Company's Image
Hawthorne Designs utilizes the latest technology using an artistic flare that will catch your surfer's attention. From the very beginning phase until the end, Sandy works with you to determine the architecture of your site and provide consultation for the technologies that your specific web requirements demand. After the completion of a website or mobile site project, maintenance is offered to help you keep your information up-to-date.
Strategy and Requirements
Hawthorne Designs works with you to understand your goals and the requirements of your website by first asking what it is that you would like to achieve with this new site. The look and feel along with understanding what you hope to see are some of the questions that will be covered. After reviewing these areas, a proposal and quotation will be prepared for your review.
Architecture and Creative Design
After reviewing the requirements of your website, Hawthorne Designs will create the site architecture to allow for future expansion and maintenance of your site. Color schemes, graphics design and page layout are performed during this phase. During this time Sandy will review the work with you and collect feedback. If you desire to perform some of the design and implementation, Sandy will help guide you in the requirements necessary to use your content or graphics. At the end of this phase, the new website is ready for publishing.
Use creative design and strategy in page layout and graphics design
Can use existing marketing literature or graphics to help reflect your company image
Review design with client before publishing

Publishing and Maintenance
The project is not finalized until the website is published. Part of this process is making sure that your site will be found when people search for it. Hawthorne Designs uses basic search engine registration tools so that your page is ranked higher in the major search engines. After the site is published, Sandy will work with you to make sure that your site stays current. If you would like to maintain your site, we will train you so that you can keep your website investment up-to-date.
View the company portfolio page to get an idea of the quality of work and to see a variety of businesses and organizations that have trusted Hawthorne Designs for their online website needs.
Web Design Pricing
The goal is to help get your business online without it becoming a major expense to you. Since each client is different with their specific needs, web design prices can vary. Hawthorne Designs typically quotes a project based on an hourly rate to help keep costs down. Prices can vary depending on the amount of graphic development or other specific needs that may be required for a particular project. To find out what a new website would cost, please contact Sandy. She will gather some necessary information and put a proposal together for you.
---
Mobile Site Development
Websites that are built to be responsive are always the best way to go, but there are times when a mobile site should be created for a client. If your site is not responsive and you still would like to keep it, a mobile site is strongly suggested.
Mobile sites are created to work properly on a smartphone and are designed in a simple way - to easily navigate to important information readily available for a customer. Easy-to-find clickable links to make that phone call, send an email, or get directions will help a business and a potential customer get connected easily.
Mobile-friendly sites are favored in search results online. Google has updated its search algorithm so that comparable mobile-friendly sites will rank higher than non-mobile friendly sites in mobile search results.
View the mobile portfolio section of this website where you will see a display of several mobile site clients.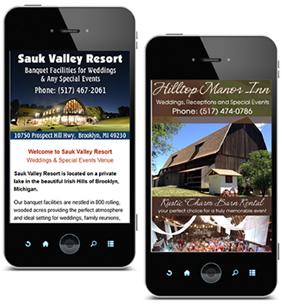 Mobile Site Pricing
Mobile development costs will vary depending on each client's requirements. Please contact Hawthorne Designs and let Sandy give you a quotation on this service. If your current website is hosted through Hawthorne Designs, the hosting for your mobile site is included in the hosting package with NO additional hosting costs - only the one-time cost to design the mobile site. If you have a hosting package somewhere else and would like to have Sandy create a mobile site, Hawthorne Designs will need to know what your hosting requirements are and would later need the publishing information.
---
Search Engine Optimization
Helping to Get Your Website Found
Search Engine Optimization (SEO) submission will enhance website traffic to your website and even to specific pages within the website. Initial optimization will be based on a set of keywords that will be integrated throughout the website. This is a yearly service plan that provides monitoring to the website on a monthly basis and resubmitting to the search engines with a monthly report that outlines the status of the site. By evaluating these reports, there may be times when additional optimization may be necessary to help increase website traffic. Additional optimization may be performed at the request of the client at our hourly rate.
Throughout the year, clients that have used this same optimization service that we utilize include: General Motors, PayPal, Nissan, Motorola, IBM, Siemens, Hitashi, GameStop, J.B.Hunt, New York Life, MGM Mirage, ADP, Genworth Financial, Deloitte, Sky Europe, Stryker, gsk, and more.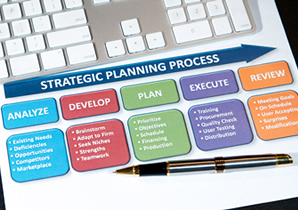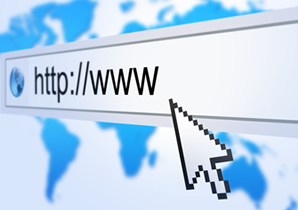 SEO Pricing
Initial optimization will be based on a set of keywords integrated throughout the website.
This is a yearly service plan that provides monitoring of the website.
Initial Optimization - $250 (one-time cost)
Submission Service - $500 (yearly service plan)*
*Each year for submission, the website pages will be reevaluated and adjusted with optimization necessary to help increase website traffic.
SEO pricing is subject to change.
Exceptional Service
Hawthorne Designs offers a creative approach that will function as a marketing tool for your business or organization.
GET IN TOUCH
Contact Info
EXPERIENCE YOU CAN TRUST
Hawthorne Designs has been serving the community since 2000 and is here to offer exceptional service, superior quality, and dedication to each customer. Every project is top priority with results tailored to fit your audience, your brand, and your goals.

Direct Line:
(517) 592-5224
Email:
Hawthorne Designs LLC
103 Garrison Drive
Brooklyn, MI 49230